Capsule Testimonials

"We have moved to using only your capsules, due to superior quality, uniformity of product, availability of the QC certificate for each batch and ability to supply large numbers over a short time. Another plus is your capsules did not get as brittle as quickly as another supplier's brand. Overall, we are very satisfied with your capsules."

"...Utmost satisfaction with all aspects of Torpac service, i.e., capsule purity, the ring top sealing and lower dissolution time, this combined with the speedy delivery service you offer helps to ensure problem free dosing studies."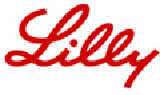 "We are quite satisfied by the capsules, the packaging,
delivery time and the QC certificate."
"Torpac has been our exclusive supplier of capsules for ten years. During that period, we have not lost a day of production time from any vendor or manufacturing problem."


"...we especially like the closure system they have and we also find that the capsules are quite consistent within the same size. The packaging is done very well. The delivery is very prompt; one time we even had to receive a last-minute order. The order was placed on a late Friday afternoon and we received it on Saturday! You also answered promptly all questions I had. Even with all these good services, we find that your prices stay competitive."
Machine Testimonials

"Just wanted to let you know how much we like our machines. We have not had a problem with either piece of equipment. I canít imagine trying to encapsulate in any capacity without our manual-filling machine. We donít know how we ever got along without the automatic Orienter for as long as we did. It sure made a tremendous difference in production."

"We realize how much effort you put into us in lining us up with our encapsulating equipment, and we appreciate your efforts. Your training session while we were in New Jersey was very sufficient in our needs to operate the loader."

"We look forward to dealing with you for any future needs that may arise in our business."

"This note is to thank you for the shipment of the capsule orienter. We have been using it with success here and wish to order the changeover parts to handle "0" size capsules. We also need these parts for the filler as well. These two pieces of machinery allow us to produce a first-class and appealing product although we are a small company. They are built to last and do not require special training for employees to use, which is also a real help."
"This combination is surely helping us grow and at a cost we can afford."

"Thank you again for working with us and for your help along the way."
"I have been using the Torpac Capsule machine for size Su07, 7, and 10 capsules for several months. My staff and I have been very impressed with the quality of craftsmanship and the ease of use. In my practice as a Veterinary Pharmacist, I receive many requests for small quantities of special combinations of medicinals. The Torpac machine saves my staff a considerable amount of time and labor when compounding these formulations. I have also found the Torpac machine to be very reliable and consistent when doing larger quantities."
"I believe Torpac delivers a quality product at a fair price and have enjoyed doing business with their professional staff."

"The capsule machine has worked very well for us. We are able to fill the capsules much faster and more efficiently than before. At the same time the capsules are more evenly filled."

"Some other positive benefits of the capsule-filling machine are: less work involved, less capsules broken in the process and there is less mess in the capsuling process."

End of Quick Tour.

We recommend visiting our

page which contains links to useful information e.g. dosing liquids, final packaging of capsules, compatible dosing devices, etc.
Home Quick Tour Start Capsules Pharma. Tour