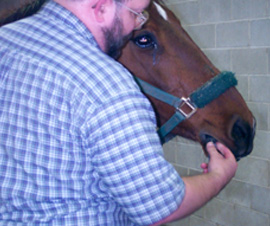 Dose 10-20 ml of water using a dosing syringe without a needle before and after dosing capsules. This makes them slippery and easy to swallow.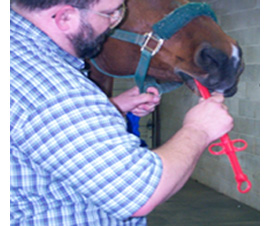 Place a filled capsule in the balling gun and insert into the horse's mouth. Gently push the balling gun up to the opening of the esophagus.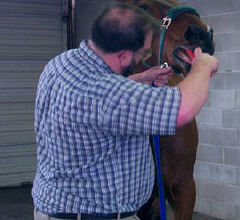 Push the balling gun's plunger to eject the capsule. Give more water to facilitate swallowing of the capsule.